'Believe, Excite, Succeed, Together'
English Curriculum
We follow The National Curriculum for English (2014) which aims to promote high standards of language and literacy by equipping pupils with a strong command of the spoken and written word, and to develop their love of literature through widespread reading for enjoyment.
Click here to view our english curriculum overview
English in EYFS and Key Stage One
As a school we follow the Read Write Inc scheme for phonics. Children start phonics from their first day in reception and will remain on the RWI scheme until they are competent readers.
Reading
Children learn the English alphabetic code: first they learn one way to read the 40+ sounds and blend these sounds into words, then learn to read the same sounds with alternative graphemes.
They experience success from the very beginning. Lively phonic books are closely matched to their increasing knowledge of phonics and 'tricky' words and, as children re-read the stories, their fluency increases.
Along with a thought-provoking introduction, prompts for thinking out loud and discussion, children are helped to read with a storyteller's voice
Writing
The children write every day, rehearsing out loud what they want to say, before spelling the words using the graphemes and 'tricky' words they know.
They practise handwriting every day: sitting at a table comfortably, they learn correct letter formation and how to join letters speedily and legibly.
Children's composition (ideas, vocabulary and grammar) is developed by drawing on their own experiences and talking about the stories they read.
For more information visit https://www.ruthmiskin.com/en/programmes/phonics/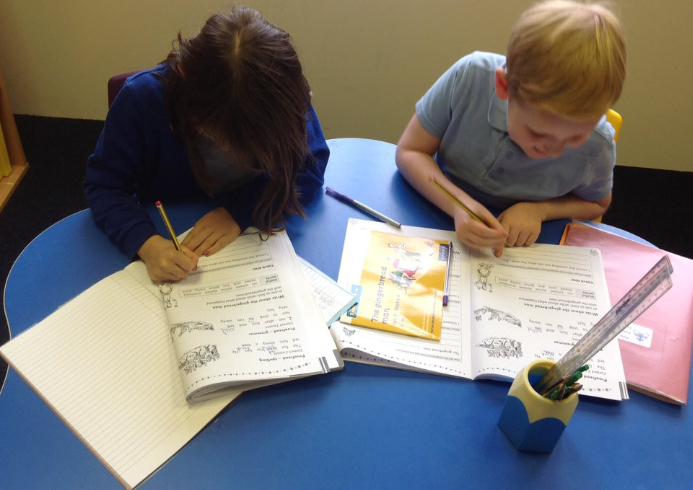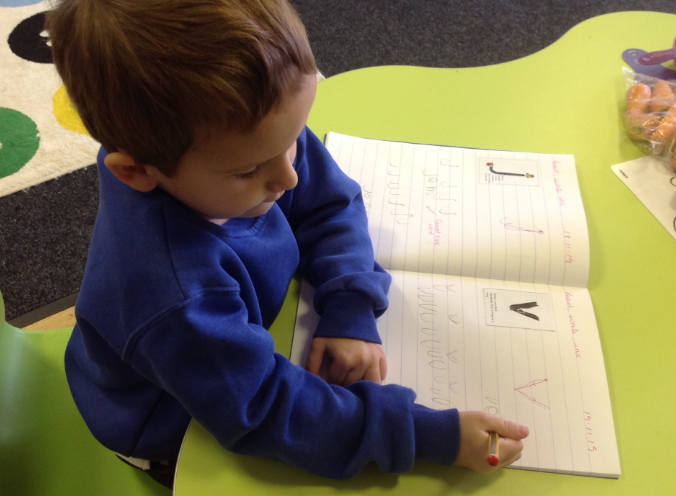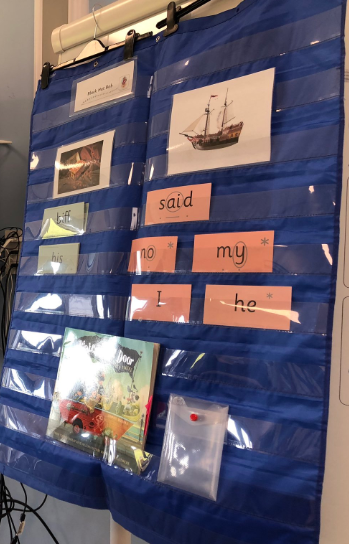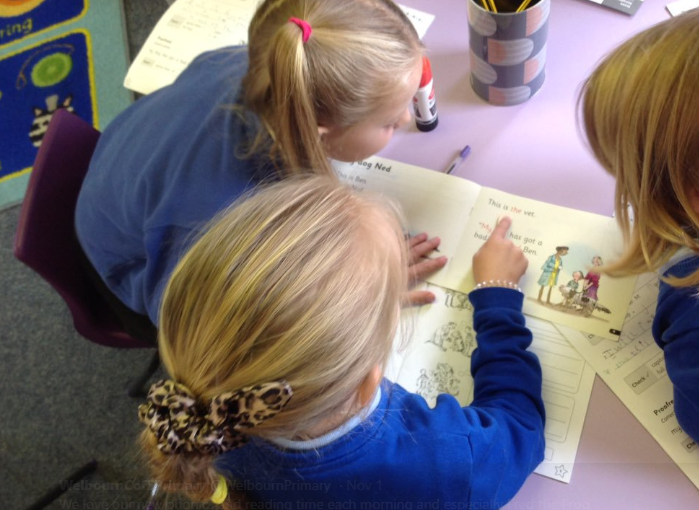 English in Key Stage Two
Reading
Pupils are given the opportunity to read a mixture of books including; fiction, non-fiction and poetry. The books the children bring home are suitable for their reading ability. We use a mixture of 'real books' and scheme books. These books support the way the children are taught to read, through a phonetic approach. The books are written with a mix of high frequency and decodable words to develop a range of reading strategies. When the children have progressed through the colour coded levels, they move onto 'free readers' (real, non-scheme books, suitable for their age).
The expectation is that all children in the school will read at home to an adult daily. A child's reading development benefits greatly when they read and answer questions about their book every day. It is just as important that the children understand what they are reading, as well as being able to read the words, so please ask your children questions as they read to you.
Writing
Through carefully planned English units, our children develop into thoughtful readers and creative writers.
Each unit starts with a 'cold write' where we assess the children's understanding of different text types and each child receives individual targets to work on during the unit. We tailor our planning carefully to suit the needs of the children and they will be taught a range of grammar, sentence structure, word/vocabulary building and spelling skills and how to apply this to their writing. Each unit ends with a 'hot write' where they apply all of the skills they have learnt.
During the year, the children will have the opportunity to study high quality fiction, non-fiction and poetry units.
Speaking and Listening
The National Curriculum for English reflects the importance of spoken language in pupils' development across the whole curriculum – cognitively, socially and linguistically. Spoken language underpins the development for reading and writing. The quality and variety of language that pupils hear and speak are vital for developing their vocabulary, grammar and their understanding for reading and writing.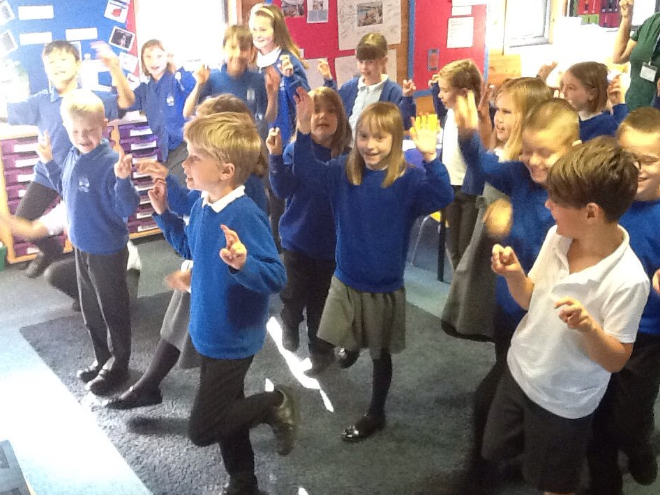 Reading for pleasure
In addition to daily reading and writing sessions as part of the english curriculum, children will be given the opportunity hear a class story every day. Each class have a class story linked to their topic or chosen by the children and brought to share with the class. Children are also given time to visit the school library which is Under the Sea themed, as chosen by the children.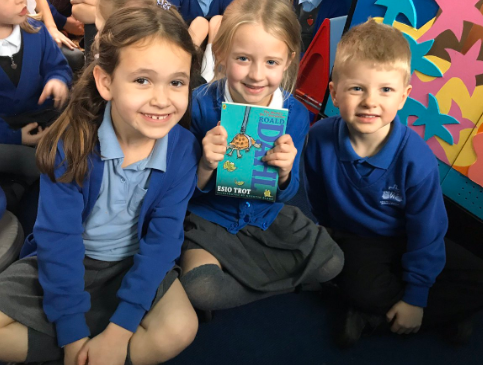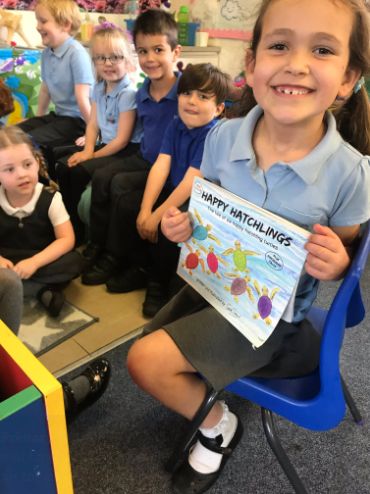 Reading with the community
At Welbourn we are fortunate to have strong links with our care home, The Manor. Children visit regularly to read with the residents and complete activities such as painting, singing and gardening.