'Believe, Excite, Succeed, Together'
Our Reading Curriculum
Intent
At Welbourn CE Primary school reading is a priority and is threaded across many of our curriculum subjects. We intend for all pupils to be fluent, confident readers who can successfully comprehend and understand a wide range of texts and be prepared for all aspects of secondary education.
We aim for all pupils to:
- become enthusiastic and motivated expert readers
- develop confidence in reading a wide variety of genres and text types
- have the skills to decode words in order to be able to read fluently with understanding
- have a love of literature and an enjoyment of reading for pleasure
- be exposed to rich vocabulary
Implementation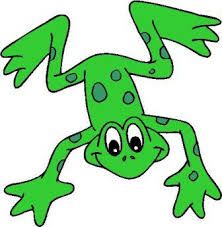 Phonics
At Welbourn Church of England Primary School, the systematic teaching of phonics is a priority throughout Reception and Key Stage 1. We use a high quality and synthetic phonics programme called 'Read Write Inc', which is produced by Ruth Miskin. 'Read, Write,Inc' teaches children to read accurately and fluently with good comprehension. It helps children to learn the relationship between sounds and the written spelling patterns, or graphemes, which represent them.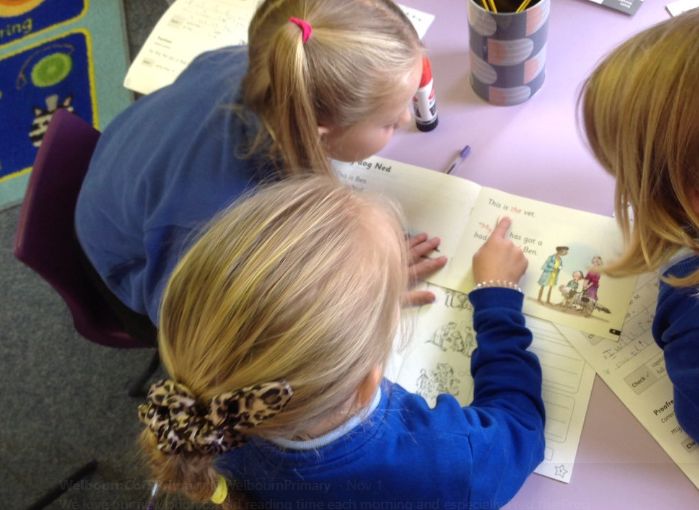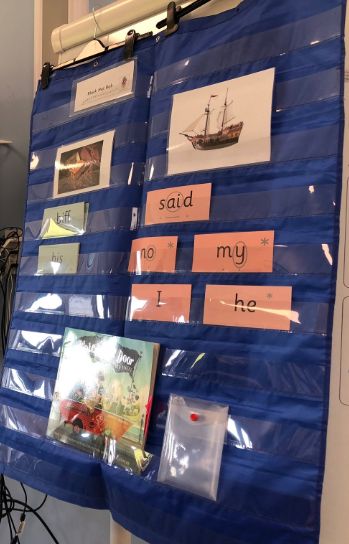 All children in Reception, KS1 and, where necessary, KS2 have daily phonics sessions in small targeted groups where they participate in speaking, listening, spelling and reading activities that are matched to their needs. On-going assessment ensures that children continue to be challenged and are able to catch up and keep up through additional targeted intervention where needed .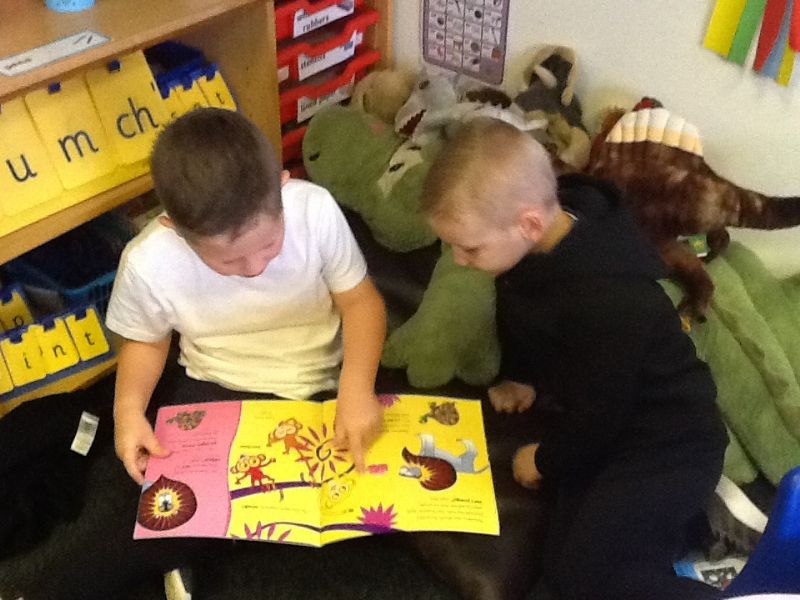 We recognise that systematic, high quality phonics teaching is essential, but additional skills and opportunities are needed for children to achieve the goal of being a well-rounded reader. In Reception and Key Stage one, there are many other opportunities for children to read as a class, take part in guided reading activities or use high quality texts across the curriculum.
Click here to view the parent guide for RWI phonics
For more information view the link below:
https://home.oxfordowl.co.uk/reading/reading-schemes-oxford-levels/read-write-inc-phonics-guide/
Reading beyond 'Read, Write, Inc'
When children have completed the Read, Write, Inc phonics programme, reading is developed through whole class or group reading lessons, using high quality texts and focused skill teaching. Strong links are made between reading and writing. Children read and enjoy high quality fiction and non-fiction texts, which (where possible) are linked to their topics across the curriculum.
Reading skills and knowledge is carefully planned, following the National Curriculum. Teachers carefully plan lessons to develop language comprehension and word recognition. This includes: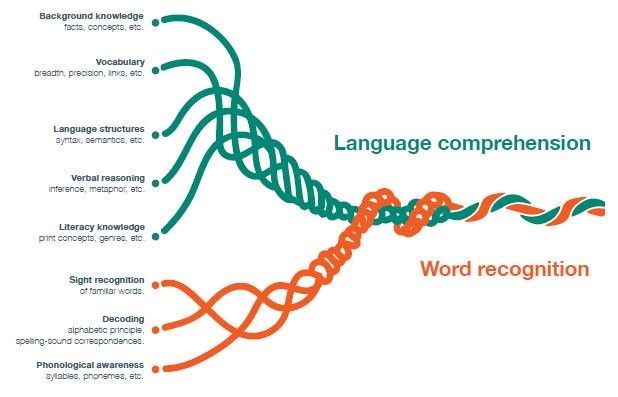 At Welbourn CE Primary School, we aim for all pupils to become fluent, skilled readers so teachers and teaching assistants use the reading fluency scale when teaching reading skills and knowledge. These include:
Pitch: The musicality of the reading voice – including tone and intonation.
Power: The strength given to the reading voice – including volume and stress.
Pace: The speed and rhythm of what we read.
Punctuation: The adherence to and understanding of the marks an author has placed upon the page.
Pause: The knowing of when not to read and for how long.
Passion: The emotion of the reading – including empathy and sympathy and the development of a reader's love for the written word.
All children read aloud daily during phonics or guided reading; in addition to this they read at least once more a week with teachers, teaching assistants and reading volunteers; the focus being on the lowest 20% and Pupil Premium children.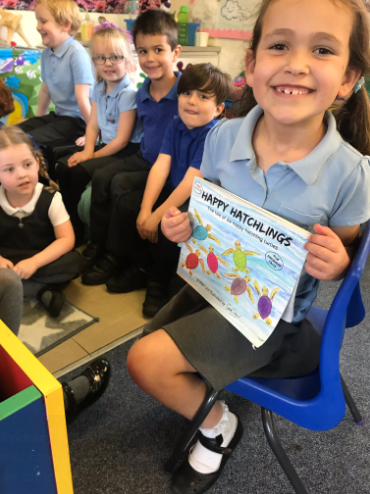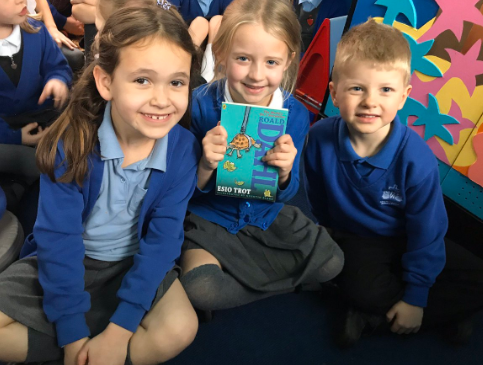 Reading for pleasure
In addition to daily reading and writing sessions as part of the english curriculum, children will be given the opportunity hear a class story every day. Each class have a class story linked to their topic or chosen by the children and brought to share with the class. Children are also given time to visit the school library which is Under the Sea themed, as chosen by the children.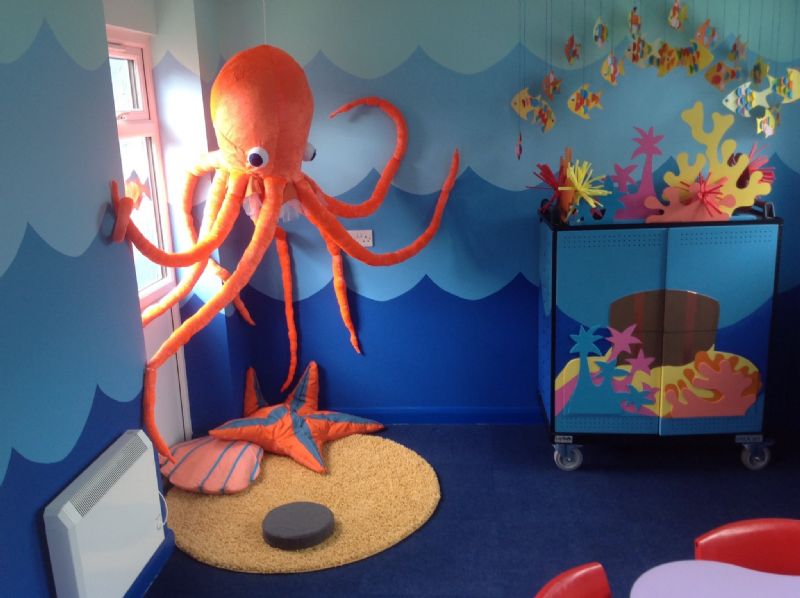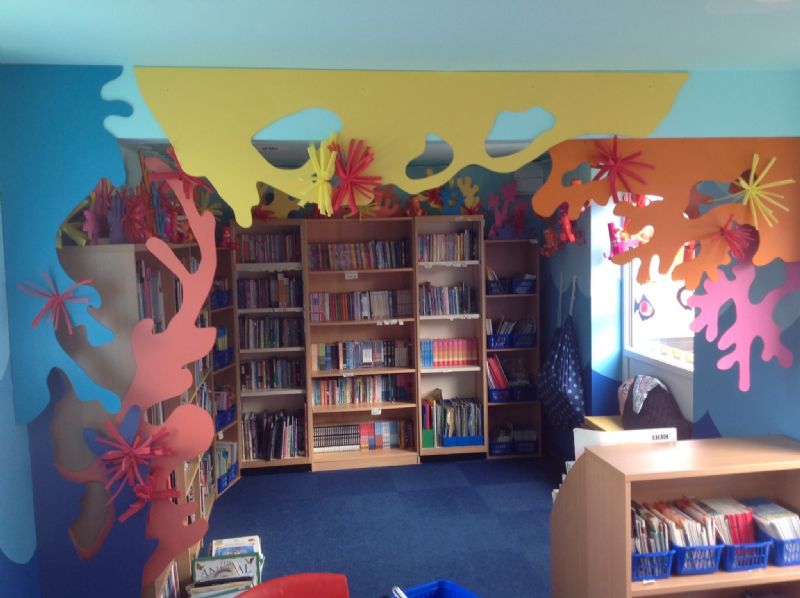 Reading across the curriculum
Teachers have carefully selected a range of texts to compliment the curriculum. These are used as part of topic learning, as a writing stimulus or as daily class reading opportunities.
Click here to view our Curriculum texts overview
Reading with the community
At Welbourn we are fortunate to have strong links with our care home, The Manor. Children visit regularly to read with the residents and complete activities such as painting, singing and gardening.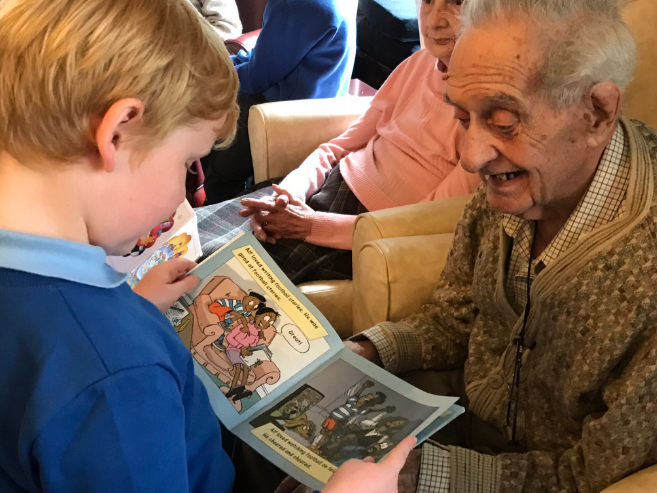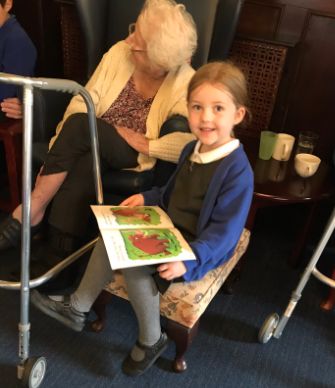 Reading at home
Children who follow the 'Read, Write Inc' programme take a copy of the book they are studying in class for the week alongside a book bag book which is carefully matched to their ability.
Children continue to choose from a selection of books matched to the coloured level that they are on to read at home and can also choose a book from the library. Once confident readers and have worked through the coloured bands of books they can select texts from the 'free reader' section.
We expect family members to make comments in their reading records and encourage their children to read daily. Each class has a reading incentive to encourage children to read more at home. Various workshops and opportunities for parents to listen to their children read in school or take part in activities are planned throughout the year, including World Book day!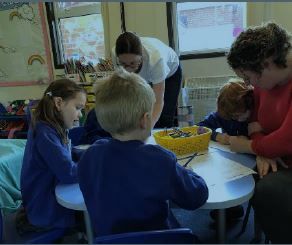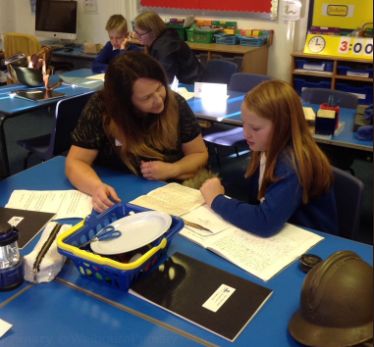 Click here to view the progression of skills for Reading
Click here to view the Long term plan for Reading for Emerald Class
Click here to view the Long term plan for Reading for Amethyst Class
Impact
We monitor the impact of children's learning through:
A reflection and evaluation of standards against the learning outcomes and the fluency scale
Tracking pupil attainment, including use of knowledge and skills.
Ongoing in school moderation and termly external moderation of reading
Pupil discussions and reading conferences
Termly summative assessments
Monitoring books and reading evidence
On going AFL for phonics and assessments every 6 weeks to re group
Assessment for Learning techniques are incorporated in every Reading lesson, including feedback, appropriate marking, including gap comments.
Teachers make termly judgements for each pupil against year group expectations and bring this information to Pupil Progress meetings, alongside updates on intervention groups. We report the standards for individual pupils at the end of Reception, Year 2 and Year 6 and for pupils in Year 1 who take the Phonics screening check.
Intended impact
Pupils will enjoy reading across a range of genres
Pupils of all abilities will be able to succeed in all reading lessons
Pupils will use a range of strategies for decoding words, not solely relying on phonics
Pupils will have a good knowledge of a range of authors
Pupils will be ready to read in any subject in their forthcoming secondary education
Parents and carers will have a good understanding of how they can support reading and home, and contribute regularly to home-school records
The % of pupils passing the phonics test in Year 1 will be at least in line with national averages
The % of pupils working at ARE within each year group will be at least in line with national averages.
The % of pupils working at Greater Depth within each year group will be at least in line with national averages
The will be no significant gaps in the progress of different groups of pupils (e.g. disadvantaged vs non-disadvantaged)