'Believe, Excite, Succeed, Together'
Our School Pet!
Meet Milo...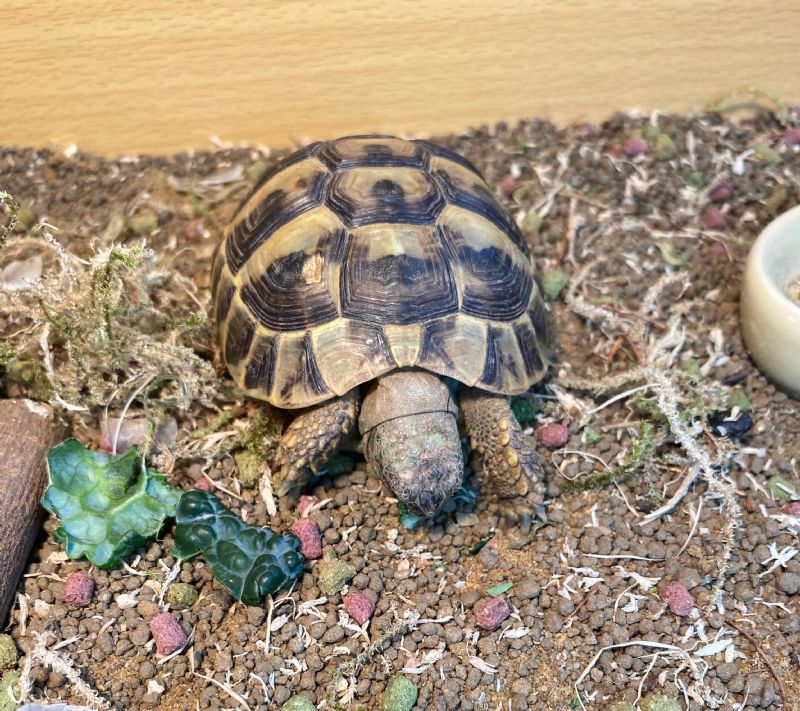 Pupil voice
Our School Council asked their classes what they would like to make their school better. The most popular vote was a school pet. Before lockdown 2020, the children then voted for what type of pet they would like and they requested a tortoise.
During the first week of term (September 2020) we met our new pet tortoise. The children voted for a name beginning with 'M' to complete our class and pet name using initials to make the word 'TEAM'.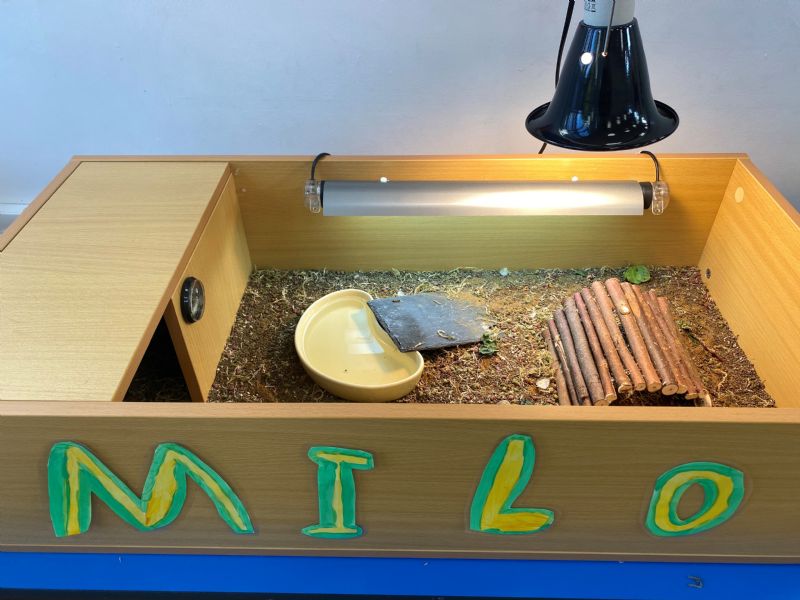 Responsibility
During the first term, we researched how to look after Herman Tortoises. This inlcuded what they eat, their habitats and how to care for them.
Each week a new class is chosen to care for Milo. We have a special care guide to ensure that he is fed, his home is the correct temperature and that he has fresh, clean water.
Pet therapy
Our children love to visit Milo and care for him. Sometimes if children are feeling anxious or sad, Milo helps to cheer them up.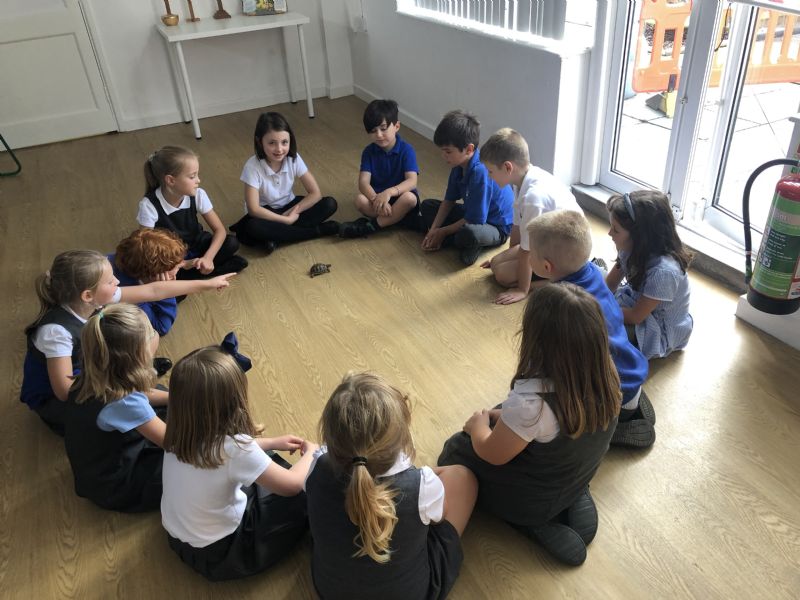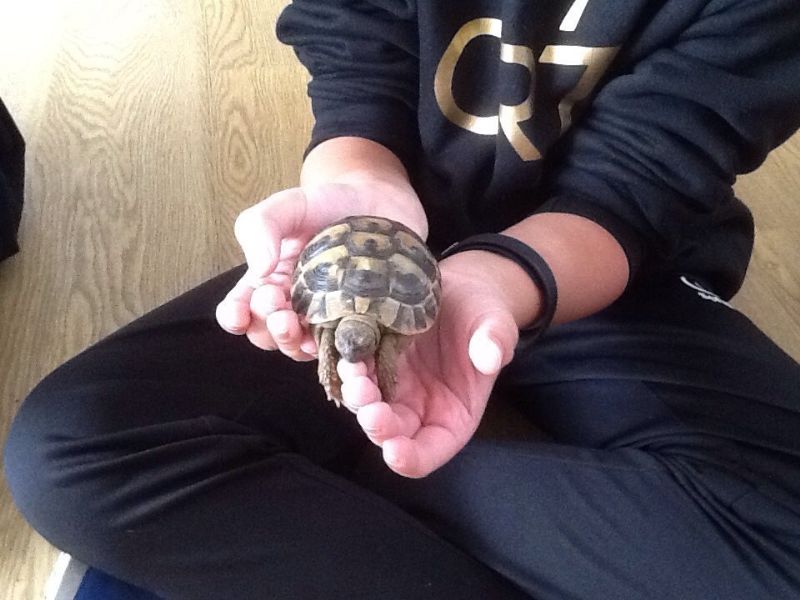 Click here to view our Pet Policy
Click here to view to view our Pet agreement
Creativity
When we first met Milo, we created some art work using a range of skills. Amethyst class also created some poetry.
Look at our display...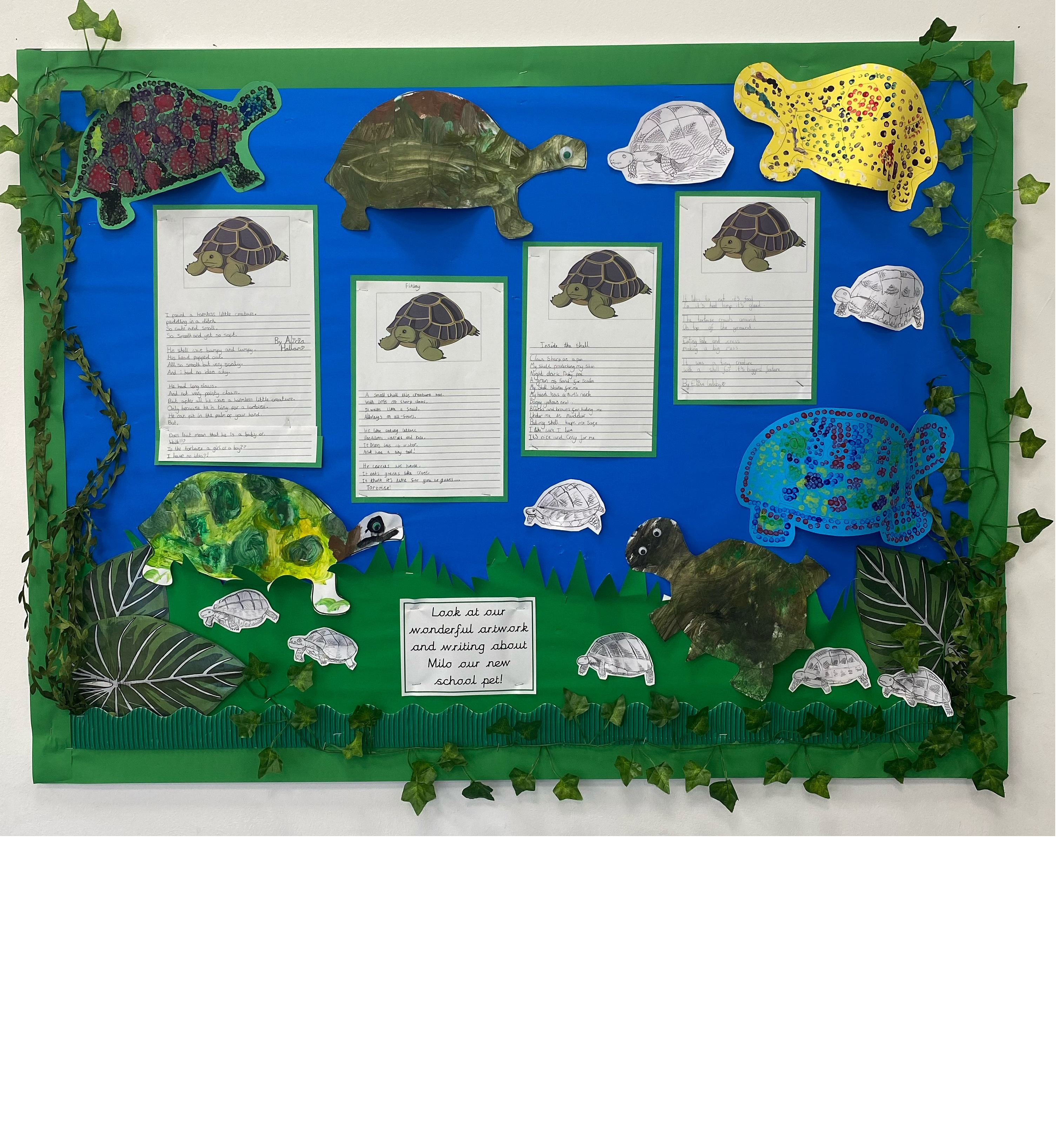 Pet therapy
Click here to view our Pet Policy
Click here to view to view our Pet agreement
Page 1 -
showing articles 1 to 1 of 1
'Pupils feel highly valued at this school, they enjoy their learning, they are respectful and behave well.' Ofsted 2019
Page 1 -
showing articles 1 to 1 of 1