'Believe, Excite, Succeed, Together'
Science

Curriculum
Intent
We learn Science to understand the world, to recognise how science can be used to explain what is occurring, predict how things will behave, and analyse causes.
Children develop their 'Working scientifically' skills which are taught through biology, chemistry and physics, and include:
Identifying and classifying
Observing over time
Fair testing
Pattern seeking

Implementation
Prior to the topic
Knowledge organisers to be sent home prior to teaching the topic, these will include the key facts and vocabulary which are essential for every child to know. These will be referred to throughout the topic and the children will take part in a variety of low stakes activities at the beginning of every lesson.
Children will complete a pre learning task to see what they already know and remember, this will act as a baseline but teachers must consider the previously taught knowledge and skills already taught in the curriculum.
During a topic
At the beginning of a topic and throughout the topic, children will consider and recap where the science that they are learning fits into their prior knowledge.
When children are studying a topic they have previously studied (eg plants in year 2 and then year 3) then progression will be evident between year groups.
Each lesson children will be reminded of the key knowledge that they learnt previously and how this links to current learning.
Specialist key vocabulary will be explicitly taught at the beginning and throughout a topic.
All science lessons will include developing a working scientifically skill
Children will be encouraged to ask their own questions and follow their own lines of enquiry and investigations.
Children will take part in field work and outdoor opportunities to develop skills.
Children will be expected to create an extended piece of writing at least once per half term.
Teachers will adapt learning to meet the needs of all children, using differentiation and adult support.
Elaborative questioning, using Blooms taxonomy, will be used to challenge pupils.
Trips and visitors will be used to enhance learning experiences.
Learning walls will include the working scientifically skills, key vocabulary, and key facts to scaffold learning.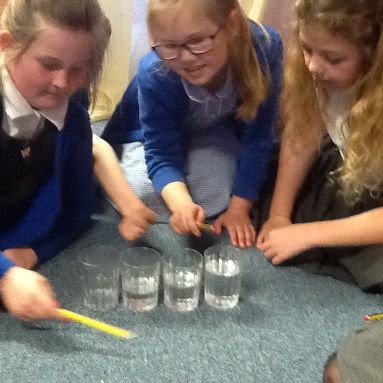 Impact:
We monitor the impact of children's learning through:
A reflection and evaluation of standards against the learning outcomes (LTPs)
Tracking pupil knowledge in pre and post assessments, including use of knowledge organisers in low stakes testing.
Pupil discussions
Monitoring books
We follow the national curriculum for Science.
Teaching and learning of science focuses both on scientific knowledge and investigation skills or 'Working Scientifically' Children are taught a range of Science topics throughout their time at school giving them a broad understanding of the many areas of Science.
We use real life experiences to bring learning alive for pupils. We had baby chicks in school.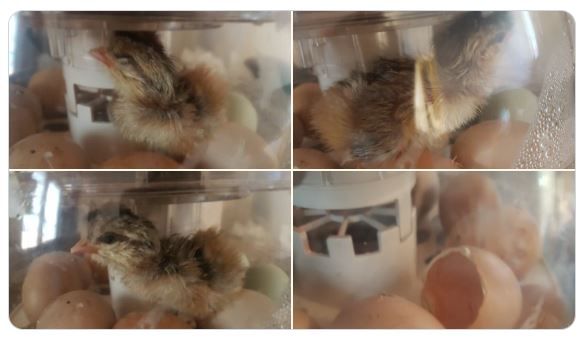 A link to the national curriculum for Science can be found here
Each class studies a range of science topics. Links to the programmes of study for the current year for each class can be found below.
Children in the foundation stage are taught the science elements as indicated in the development matters curriculum through: Knowledge and Understanding of the World.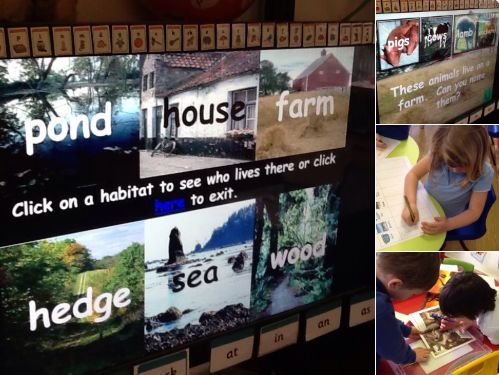 We also celebrated British Science week. This year our focus was on being eco-friendly with each class taking part in Science activities linked to recycling and reusing items that we would throw away, as well as investigating scientific concepts linked to their topics.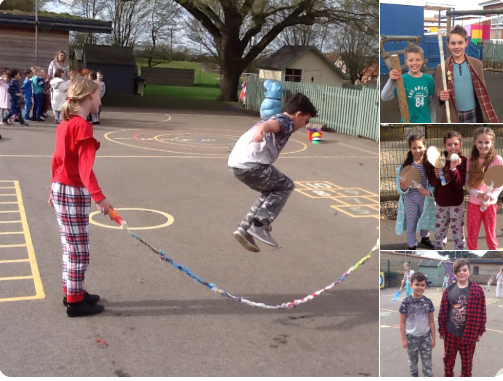 Emerald investigated which materials float and sink and made and tested boats.